Central Coast Bathroom Renovations
Central Coast Bathroom Renovations
Central Coast Bathroom Renovations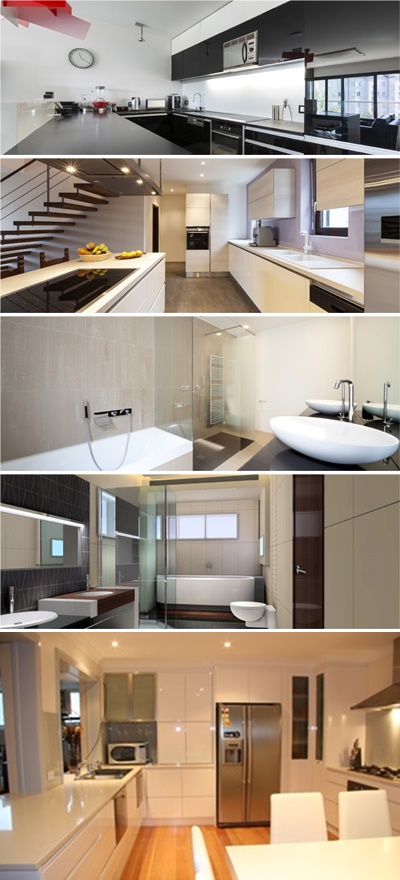 LifeStyle Creative Renovations
LifeStyle Creative Renovations offer Quality and Style at Affordable Prices.
Not like most of our competitors our qualified licensed Kitchen, Bathroom, Laundry Renovators and cabinetmakers can offer you cost saving and space saving ideas for your renovations.
We also can take of your general building work for you.
Contact us now for our special kitchen renovation offers and SAVE$
We offer a full co-ordination service for your renovation. We service the Sydney, Central Coast and Newcastle Regions.
Quality Kitchen, Bathroom and Built In Wardrobe Renovations to suit YOUR NEEDS
Guaranteed Quality and Style at Affordable Prices
Trained Experienced Professional Designers
Reliable and Trustworthy Trades
Efficient, Friendly and Prompt Service that you can depend on
We pride ourselves on our industry knowledge, design and most important of all our integrity
Our team has over 50 years experience in the industry
You can be sure of NO Hidden Costs in our Contract Price
We have a service oriented ethic to ensure the highest possible standard to meet YOUR NEEDS. We co-ordinate all trades in advance to make sure everything runs smooth and trouble free.
Our Kitchens are Australian made and built with High Moisture Resistant Board (HMR) and are built on solid bases and to stand by our quality we offer you a full 10 year warranty. All metals drawers and hinges have a life time warranty. We understand that quality is paramount but as the cost of living can be expensive these days affordability is also a very important factor so we have developed systems and buying strategies to offer you genuinely competitive prices.
View our website and fill in our FREE online quote design form now!
Ph: 1300 418 033 Fax: 02 4342 8285

Brierty Plumbing – Central Coast Plumbing – Bathroom Renovations
Plumbing
Brierty Plumbing is a family owned company of expert general and emergency plumbers, based on the Central Coast of NSW.
We have been providing residential and commercial plumbing and gas services, as well as bathroom renovations, for over 30 years.
Our long established plumbing and gas business has developed an exceptional reputation for providing outstanding plumbing services throughout the Central Coast.
Our customer feedback shows an extremely high level of satisfaction with the workmanship we provide.
You can be assured when you call Brierty Plumbing that our reliable plumbers and gasfitters will arrive on time, work efficiently, and clean up as they work, to ensure that not only has the service you required been professionally provided, but that your property is left clean and tidy on completion.
Bathroom Renovations
We can design your bathroom renovation from scratch, tailor made to suit your tastes, budget, lifestyle and requirements.
We ensure the process is simple, efficient, on time and on budget. Our renovation team are equipped to handle jobs of any size.
We will walk you through the entire process from beginning to end, discuss the types of amenities you wish to have incorporated, and create a fully functional bathroom for you.
Your budget is very important and it assists in determining the types of materials which would best and we will discuss all the specifics including colours, styles and fixtures.
You will feel confident throughout the process and know that we have your best interest at hand and we are passionate about our business and love helping our clients design and build their ideal bathroom.
Ph:  0414 435 689 or 0449 611 142
Danish Bathrooms & Glass
Phone: 0419 171 617
Mainline Bathroom Renovations
Phone: 4382 6923
Preston Brothers
Phone: 4385 5174
Bathroom Central
Phone: 0419 012 750
Jeff Ferguson Bathroom Renovations
Phone: 4329 7100
Megasealed Bathrooms
Phone: 1300 658 007
Novale Bathrooms
Phone: 0417 246 026
Smith & Sons Renovations
Phone: 0408 600 773
Ozzie Splash
Phone: 4322 7900
Tile Rescue
Phone: 1800 853 335
TJM Bathroom Renovations
Phone: 0411 678 203
Up Style Build Group
Phone: 0481 810 833