Central Coast Kitchens
Central Coast Kitchens
Central Coast Kitchens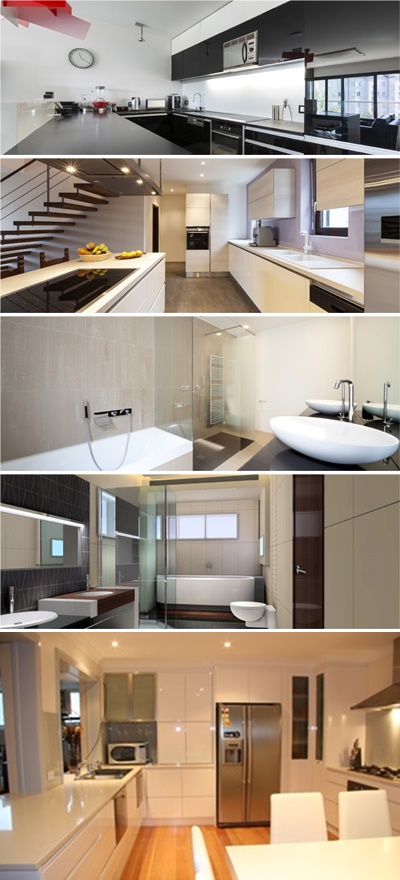 LifeStyle Creative Renovations
LifeStyle Creative Renovations offer Quality and Style at Affordable Prices.
Not like most of our competitors our qualified licensed Kitchen, Bathroom, Laundry Renovators and cabinetmakers can offer you cost saving and space saving ideas for your renovations.
We also can take of your general building work for you.
Contact us now for our special kitchen renovation offers and SAVE$
We offer a full co-ordination service for your renovation. We service the Sydney, Central Coast and Newcastle Regions.
Quality Kitchen, Bathroom and Built In Wardrobe Renovations to suit YOUR NEEDS
Guaranteed Quality and Style at Affordable Prices
Trained Experienced Professional Designers
Reliable and Trustworthy Trades
Efficient, Friendly and Prompt Service that you can depend on
We pride ourselves on our industry knowledge, design and most important of all our integrity
Our team has over 50 years experience in the industry
You can be sure of NO Hidden Costs in our Contract Price
We have a service oriented ethic to ensure the highest possible standard to meet YOUR NEEDS. We co-ordinate all trades in advance to make sure everything runs smooth and trouble free.
Our Kitchens are Australian made and built with High Moisture Resistant Board (HMR) and are built on solid bases and to stand by our quality we offer you a full 10 year warranty. All metals drawers and hinges have a life time warranty. We understand that quality is paramount but as the cost of living can be expensive these days affordability is also a very important factor so we have developed systems and buying strategies to offer you genuinely competitive prices.
View our website and fill in our FREE online quote design form now!
Ph: 1300 418 033 Fax: 02 4342 8285
Kenross Kitchens
Phone: 4367 6239
Timtrad Kitchens
Phone: 4323 2711
Cosmetique Kitchens & Stone
Phone: 4351 5055
The Kitchen Centre
Phone: 4389 1343
Stephen Veigel Kitchens
Phone: 4323 3171
Vogue Kitchens
Phone: 4367 4623
Maif Kitchens & Shopfitting
Phone: 0416 233 026
Profile Cabinetry
Phone: 4355 4764
HK Joinery Design
Phone: 4353 5111
Hats Off Kitchens
Phone: 4393 0037
Virtual Joinery
Phone: 4372 2041
Ocean Beach Kitchens
Phone: 4341 7445
Beachside Kitchens
Phone: 4322 7344
T & K Ellis Cabinetmaking
Phone: 0414 403 166
Central Coast Joinery
Phone: 4312 4300
Standfast Cabinets
Phone: 4353 1894
Planit Kitchens
Phone: 4365 1599
Edstein Creative
Phone: 4322 8450
Les Martin Kitchens
Phone: 4388 5818
Jasper Kitchens
Phone: 4322 0244
Central Coast Kitchens & Wardrobes
Phone: 4332 0905
Taylor Made Solutions
Phone: 0432 838 356
Allnew Kitchens
Phone: 4392 0077